NEWS & REVIEWS
Check out the following reviews, interviews, and featured content related to Of Captivity & Kings. The latest updates can be found below!
Review From Käthe of "Book in a Shelf"
"I loved the writing style and the lore; the cultural and historic aspects were what kept my interest in this book. The first disappointment was finding that the book did not focus on the two characters from the prologue, Nekili and Naima, because the prologue was, bluntly said, what got my hopes and expectations up. I would have loved to learn more of their story and I was disappointed to find that the book moved away from them quite quickly"
"If you enjoy books that go into the direction of LoTR, Game of Thrones and incorporate ancient African/Egyptian and ancient Roman culture, then "Of Captivity & Kings" is definitely a book you should consider."
Review From Miranda of "Miranda Reads" Book Blog
As pressures mount, the High King truly begins to feel terror, for if he cannot control all, death may come even for him.
I am SO torn over this one.
On the one hand – the plot, the slavers, the glittering cities – were all so very enchanting and engaging. The author wove together a rich narrative from history – one that felt so believable that I could hardly tear myself away. The inter-kingdom squabbles, the deliciously evil characters and the sweet beginning of a romance – those all really worked for this novel……..
Review From Shruti of "This is Lit" Book Blog
Review From Shruti of "This is Lit" Book Blog
I found it very difficult to get started on Of Captivity and Kings. The names aren't easy to remember and it takes a while to understand what's going on. I'm usually good with multiple POVs and difficult character names, but here even I struggled a little. But, it's an Own Voice book and I did not want to give up on it.
I continued reading and slowly, I started understanding what was going on. But the initial few chapters were too difficult, even for me………..
Enter My Goodreads Book Giveaway Now -
Ends September 23, 2018
Of Captivity & Kings (Book I) is available on Goodreads in a giveaway that ends on September 23, 2018. Giveaway details can be found by clicking on the icon to the left!
5th Annual Writer's Digest Self-Published eBook Awards
Judge's Critique:
A really strong synopsis, full of compelling details. Yikes! You have many revealing cultural details, for example this description of Meroitic script at 10%. A truly poignant moment at 20% as she considers her daughter's future. I'm sure every mother can identify with that. Your use of language is excellent – highbrow but clean, and not out of reach. A good balance, 28%. "Their dark copper coats were so clean they shone" – descriptions like this make your story very vivid. Good work, 41%. What a visceral scene at 53% One can really feel her pain. And a devastating little competition at 63%. You certainly have a flair for brutal imagery. Your capacity for action is admirable. There's always something compelling going on in your narrative. This is, sadly, a rare quality among authors, 71%. "bathed in nothing but moonlight and darkness" I love your moments of poetry, but also the way that you mete them out carefully. It never seems overdone, 80%. The scenario at 91% is gorgeously described. Very cinematic. An intriguing conversation at 96%.
Interview With Samama Reza Of "Samama Reads"
It is always so much fun to interview interesting and intelligent people. I felt this way the whole time I interviewed the author of the book Of Captivity and Kings by E.Y. Laster. I hope you enjoy reading it!
Samama: 1. Which book or author inspired you to be an author?
E.Y. Laster: I read so many different things growing up I'm not sure I could limit it to one! I read The Bluest Eye and Their Eyes Were Watching God. I read The Iliad and the Odyssey. I read Harry Potter, Hamlet, The Kite Runner, Pride & Prejudice, Jane Eyre, and Antwone Fisher. I read A Song of Ice and Fire, A Thousand Splendid Suns, Nancy Drew, The Princess Bride, The Canterbury Tales and more. My family has a penchant for stories too in the oral tradition and from my aunts to my uncles to my parents and grandparents, I learned the art of drama and suspense! I think all of these stories served my imagination and increased my storytelling skills when I wrote Of Captivity & Kings, my debut novel.
Interview With Rachel of "Life of a Female Bibliophile"
Rachel: Hello and Welcome to the blog! Tell us a little bit about yourself and how you got started as a writer.
OCAK: Thank you for having me! I love the fact that your blog celebrates such a wide range of books so I'm excited to be featured here. My career as a writer began quite unexpectedly. At the time I was working at a department store and had to change out the receipt roll paper. The next thing I knew I began writing the first chapter on the back of a small piece with the black, streak marks on it that indicate the register paper is running out. Over and over again. A few weeks later I explained the world I was building to my friend at work and from there, I couldn't write fast enough.
Review From Ayah of "The DystopianCitzn" Blog
"With strong female characters, events that will leave you petrified, a culture that is so exquisite and not often discussed in books, and the showcase of love, hate, and betrayal among families, enemies, friends, and "allies", how can someone dislike this book? This was a fantastic read!!!!!I can't wait to see what happens in the sequel."
~ Ayah of Dystopian Citzn Blog
Of Captivity and Kings is an awesome story rooted in real life history. The author uses real countries, culture, and characters from real African history. A great read for anyone looking for a fun way to learn about a history that is often forgotten.
Shavon W. Amazon Reviewer
"This book grasped my attention from the very beginning and didn't let me go! You find yourself falling in love with the characters, and even rooting for them when you know they're goin down the wrong path. The way the author is able to develop characters who, throughout history have so often been ignored or left in the margins is breathtaking.

The Savannah's and market places of Africa truly come alive, and thoughtfully woven between the marketplace booths are elements of history that left me wanting more, and even doing my own research!

I can't wait to read the next book in the series and see what happens to some of my new favorite literary characters!"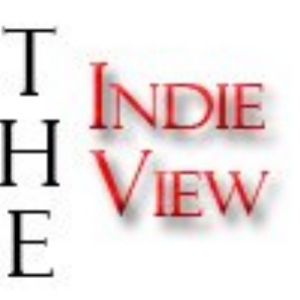 Check Out My Interview on "The Indieview"
Are your characters entirely fictitious or have you borrowed from real world people you know?
Both apply here! The majority of my characters are fictitious, but many of them originate from real kingdoms that existed in the fourth century. It also discusses and includes real people in history such as King Ezana of the Aksumite Empire, Abba Moses the Black, Constantius II and Ambrose the theologian. You may see these as point of view characters in Book 2 – the epilogue will provide an answer there as well! Lastly, I definitely put traits of people I know into the book. Three characters in the book have the names of people I know in real life because the character was so well suited for the name. I did some research into the meanings of names while I wrote so it worked perfectly!